See More Jobs
Skilled Carpenter
Brado Contracting
1010-B 4th Avenue
Prince George
British Columbia
Description
Brado Contracting is a start to finish renovation company in the comercial and residential space. We take projects from start to finish working on everything from framing to the final clean. Brado is a fun fast paced work environment where everyone is friendly and hard working.
Our work environment includes:
Growth opportunities
On-the-job training
Flexible working hours
Brado Contracting is looking for competent carpenters that like to mix up there work load. We are a start to finish renovation buisiness in the residential and comercial space. Carpenters will have to oppertunity to build there skills in both rough and finish carpentry. We work 8:00 am to 4:30 pm Monday to Friday. Pay is dependent on skills and education.
Duties
Brado is looking for a Carpenter who can join our team and can support us in the following ways
Framing
Finishing Carpentry
Siding
Roofing
Painting
Drywall
As well as all the other typical duties that a Carpenter would need to do.
Qualifications
We are looking for someone who has:
Carpentry experience
Valid Class 5 Drivers License
Secondary School (preferred)
Extras
Work is almost always Monday to Friday and there is often overtime opportunities.
About The Company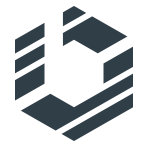 Brado Contracting
1010-B 4th Avenue
Prince George BC V2L 3J1 CA
We are a young company that is working to break away from the norm and create our own path in the construction world. Based in Prince George, British Columbia, Brado Contracting can handle light commercial construction or renovation, as well as residential construction or renovations.
We work to bring your vision to reality, making suggestions and guiding your projects to a successful completion. We're here to build you something you'll love, something that will last and something we will both be proud of.
Visit The Company Website

Opens in a new Window
Job Details
1010-B 4th Avenue Prince George British Columbia